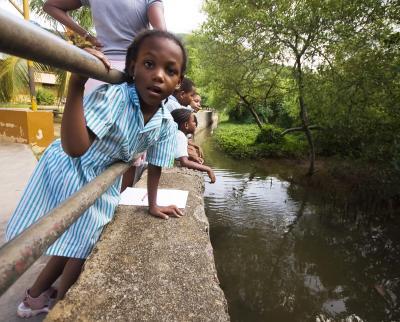 "School children in the Seychelles are fortunate to have a curriculum that emphasises the teaching of environmental concepts across a broad range of subjects," said lead author of the study Peter Damerell, who carried out the research from Imperial's Department of Life Sciences.
Questionnaires were issued to all of the students, as well as their parents. They were based on multiple aspects of wetland knowledge such as the different species that live in the wetlands and the threats that they're being exposed to.
The questionnaires issued to the parents also included questions about their use of water, which were specifically designed to test how conscious they were of water shortages – parents were scored for 16 possible behaviours.
"Parents were often unaware that they were gaining environmental knowledge from their children," said Mr Damerell.
"This finding alone highlights the need for more quantitative investigations into the capacity of children to influence their parent's knowledge and behaviour. We now hope that many more studies will attempt to look at how much knowledge is transferred under different scenarios and which pieces of information are most likely to change household practices."