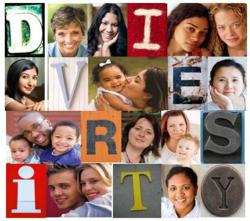 Maternal & Family Health Services, Inc. (MFHS) announces the recipients of three awards that will be presented at its 41st Annual Meeting of the Board of Directors and Community Luncheon. The luncheon will take place on Thursday, October 25th, 2012 at The Woodlands Inn & Resort, Wilkes-Barre. The Community Luncheon will feature the presentation of the Outstanding Public Servant Award, Outstanding Community Partner Award, and the Rose Allan Tucker Award. It will also feature a special forum on building and nurturing an inclusive community by embracing diversity and cultural competency.
Joanne Corte Grossi, Regional Director at the U.S. Department of Health and Human Services will be receiving the Outstanding Public Service Award for her work as a strong and effective advocate for programs that are proven to make a positive difference in the lives of women, children and families, as well as for her leadership in the implementation of the Affordable Care Act, which will improve access to care for people in the MFHS service area.
Dr. Linda Thomas-Hemak, Program Director at The Wright Center in Scranton will be receiving the Outstanding Community Partner Award for her work to create essential partnerships that connect people to programs and services, improve access to care, and build a stronger, healthier community. Her efforts on behalf of the Wright Center to collaborate with partners to advance healthcare services are having a positive impact today and have built a strong foundation for future improvements in access to care in Northeast Pennsylvania.
Donna Palermo, President of the Greater Hazleton Chamber of Commerce, will be receiving the Rose Allan Tucker Award for her work as a strong advocate for women and families throughout her community. She has served on numerous boards in the region, and has helped initiate a farmers market in downtown Hazleton. Through the Womens Networking committee she founded in partnership with the Hazleton YWCA and Leadership Hazleton, a Womens Empowerment Grant was established and to date, $ 10,000 has been provided to eleven women who were either entering the workforce, going to college, or taking extra credits to further their careers.
Tickets can be purchased for the Annual Meeting Community Luncheon on the agencys website or by calling 1-800-367-6347.
About Maternal & Family Health Services: MFHS is a non-profit health and human service organization that serves over 125,000 people in 16 Pennsylvania counties with programs that help women, children and families gain access to health and nutrition services. This agency was founded in 1971 and is celebrating 41 years of connecting the community to better health. For more information about MFHS, visit mfhs.org or call 1-800-367-6347.