Hello there! If you are new here, you might want to subscribe to the RSS feed for updates on this topic.I  am always looking for ways to keep my daughter and I in tip top shape so I was interested to hear how Wellpoint, the largest health benefits company  discuss how health insurers are working to keep women and their families healthy. For your information, Wellpoint has affiliated health plans in 14 states that fall under the names Anthem BlueCross and BlueShield, Anthem BlueCross in California, Empire BlueCross BlueShield in New York and BlueCross BlueShield of Georgia.
For my daughter and me, we make a habit of visiting our doctor once a year for our annual check-up but let's face it other than the annual check- up no one wants to visit the doctor.
During the session, I learned about a few of the offerings from WellPoint's affiliated health plans that look to provide us with personalized member services.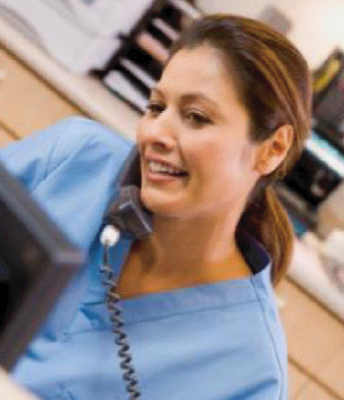 24/7 NurseLine: When your doctor has gone home but you need quick health answers, this service provides accurate info and 1-on-1 counseling with experienced registered nurses any time of the day or night through a toll-free number.  What makes this different is that you can promptly speak to a nurse who can assess your symptoms directly without  having to deal with an answering service or a recorded message.
Here a just a few examples of when you might want to call the NurseLine: • Your child has fallen and has lost a tooth. What do you do? • Your child gets a pea stuck up his nose. Should you remove it yourself, go to your family physician, ER or critical care unit? • Someone in your child's classroom has contracted lice. What are the immediate measures and next steps you should take to ensure they stay healthy?
Personalizing Your Health: I don't know about you but every day is an effort to get things done so I was excited to see that Wellpoint has a health and wellness portal that you can customize to your needs. The portal lets you – and other family members (yes, Dads too!) – develop a personalized health plan and includes email reminders and prompts for you to do the things you need to do – like scheduling check-ups and working out. Someone else to remind you to make the annual check up appointment or reminders to work out.  What a treat!  It also contains a live-chat feature as well as access to a health coach for support with health resources, and even services as specific as providing suggestions for quick and healthy recipes. Fitness devices are also available to help measure your steps, activity and even your sleep!
Fitness to Fit Your Lifestyle: For me, getting to the gym is a weekly struggle. Understanding this, WellPoint and its affiliated health plans have partnered with FitOrbit to offer convenient and affordable ways for you to achieve your personal fitness goals. FitOrbit is available to anyone who wishes to sign up on the Fitorbit.com site. However, the company plans to incorporate FitOrbit into some of its products for employers, as well as offer it at a discounted rate to members in the future.
FitOrbit provides: • Unlimited access to a real personal trainer who, unlike trainers at the gym, is available to you around the clock. • Customized, family friendly meal plan including recipes and even a grocery list! • Detailed, personalized fitness plan that you can do anywhere, anytime. Whether it's doing lunges at the playground while you push your child on the swing or doing squats while folding laundry, your personal trainer can help you find moments during the day when you can easily add an exercise!
I was  impressed by WellPoint's goal to support the needs of my family and that it's all about getting fit and healthy which in the long run helps avoid visiting the doctor.  To that end, the company is happy to offer NYC Single Mom readers,  a special discount to FitOrbit, which can be accessed through this link: http://www.fitorbit.com/ib/MOMSAVES25.
WellPoint and its affiliated health plans include Special Offers program which includes discounts on services like memberships to Weight Watchers and neighborhood gyms. Visit http://www.anthem.com/wps/portal/eso?brand=special-offers-anthem&template=state-selector  that outline these offers by plan.